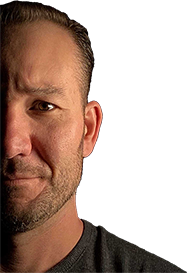 DODGE THE CENSORS.
Want to know when all new episodes are released? Want the scoop on Gummy Bears before they sell out? Want that exclusive video content available to newsletter subscribers? This newsletter is for you. 👇
SIGN UP
SHAWN RYAN
Shawn Ryan is the founder of Vigilance Elite and the creator and host of the hit podcast "The Shawn Ryan Show." Ryan, himself a former US Navy Seal and CIA Contractor with 14 years of service spanning multiple combat operations, developed the series to document the untold stories of war, loss, and redemption from the men and women who lived them. 
Ryan expanded the mission of the series to directly assist and coach veterans on how to apply their skill-sets to the civilian sector. Now, The Shawn Ryan Show has grown into a pipeline for veterans transitioning from service to entrepreneurship, raising over 1 million via crowdfunding to support these causes. The program is now widening scope to explore topics and guests in society, culture, and current events.
Shawn Ryan is a proud member of Veteran Advocacy Services, a group that assists members of the armed forces in navigating the complexities of the VA. Ryan is also a strong proponent of psychedelic research for the mental health & TBI treatment of the veteran community.